CBS 8 is working for you, and as the summer draws to a close, it's delivering this life-saving message.
ENCINITAS, California – The summer in San Diego is here before you know it, which means your family is likely to go to the beach. Lifeguards warn people that one of the biggest dangers on the beach is not the water, but the cliffs behind you.
CBS 8 reporters are always working for you, and in this Zevely Zone, I'm passing on a life-saving message from Moonlight Beach.
The California Surf Lifesaving Association is a non-profit organization that promotes beach safety awareness. I attended one of the largest lifeguard training events in Southern California, where cliff falls are a major concern.
Encinitas Fire Department and Marine Department Sergeant Nick Scoggins has suddenly seen cliffs that have not moved for years collapsed. Every day, Sergeant Scoggins and his lifeguards see their families sitting too close to the cliffs. "We often see it, if not an almost daily event," Sergeant Scoggins said. "It can happen very quickly, as I said it's unpredictable and it can happen in less than a second."
Families arriving at the beach should choose a safe place. Lifeguards say all the cliffs are dangerous, but what they call and when you see "undercut" or "gaining" is not a safe place for families to sit.
Places to sunbathe are even more difficult at high tide when there is not much sand. Lifeguards say the general rule is to look at the height of the cliff, figure out a third of it, and then move that distance at least as far away from the cliff.
Lifeguards are desperate to share this information with beachgoers. We met mom, dad and their 2 year old daughter sitting too close to the cliffs. I approached them and said, "We're doing a public safety story. Where you're sitting right now, do you think you're safe?" Jennifer Zuniga and Feliciano Garcia told me, "Not at all. I remember, like it was two years ago, there was a report, it was down there, right? Someone fell off a cliff."
In 2019, a deadly cliff collapse killed three family members while enjoying a day on the beach at Grandview in Encinitas. Jennifer and Felicano say this is the first time they have heard that the safe distance from the sun is one-third the height of the cliff behind them. "I've been coming to this beach since I was a kid, when I was five, so I heard that for the first time," Jennifer said. In the future, they will sit farther away from the cliffs. "Yeah, sure," Jennifer said.
Down the beach, instead of cliffs, we found another family deliberately sitting next to a large retaining wall. "Yeah, I'm a marine biologist, so that's my origin," Heather Turner said. "I love my kids and I want to keep them safe."
Encinitas spent months preparing for one of the largest lifeguard training sessions in Southern California. "We have LA County Lifeguards, Newport Beach Fire and Lifeguards, Huntington Beach, Coronado, San Diego and others," Sergeant Scoggins said. All ten agencies are preparing to respond to the collapse of the cliff. Lifeguards asked me to play a victim in their simulator. "We have pain in our backs," said a lifeguard as they loaded me into a cabin. "Three, two go one," the lifeguards said together, loading me into a lifeguard truck. When LifeFlight is connected, they train as if it were worth every second; knowing that it will come soon.
"We'll load you into Jeff's cart. I want to keep my eyes closed until I get inside, okay?" said Reach Air Medical Services' first response.
Together, lifeguards and CBS 8 hope this story will save their lives and help the San Diego family stay safe on the beach.
See more content from the Zevely Zone below:
Who is Shanger danger?
Shane Brown, better known as Shanger Danger, moved to Oahura to study engineering. But the island changed its mind and found one of its true passions: living (and sharing) its travels and adventures.
Who is Shanger danger girlfriend?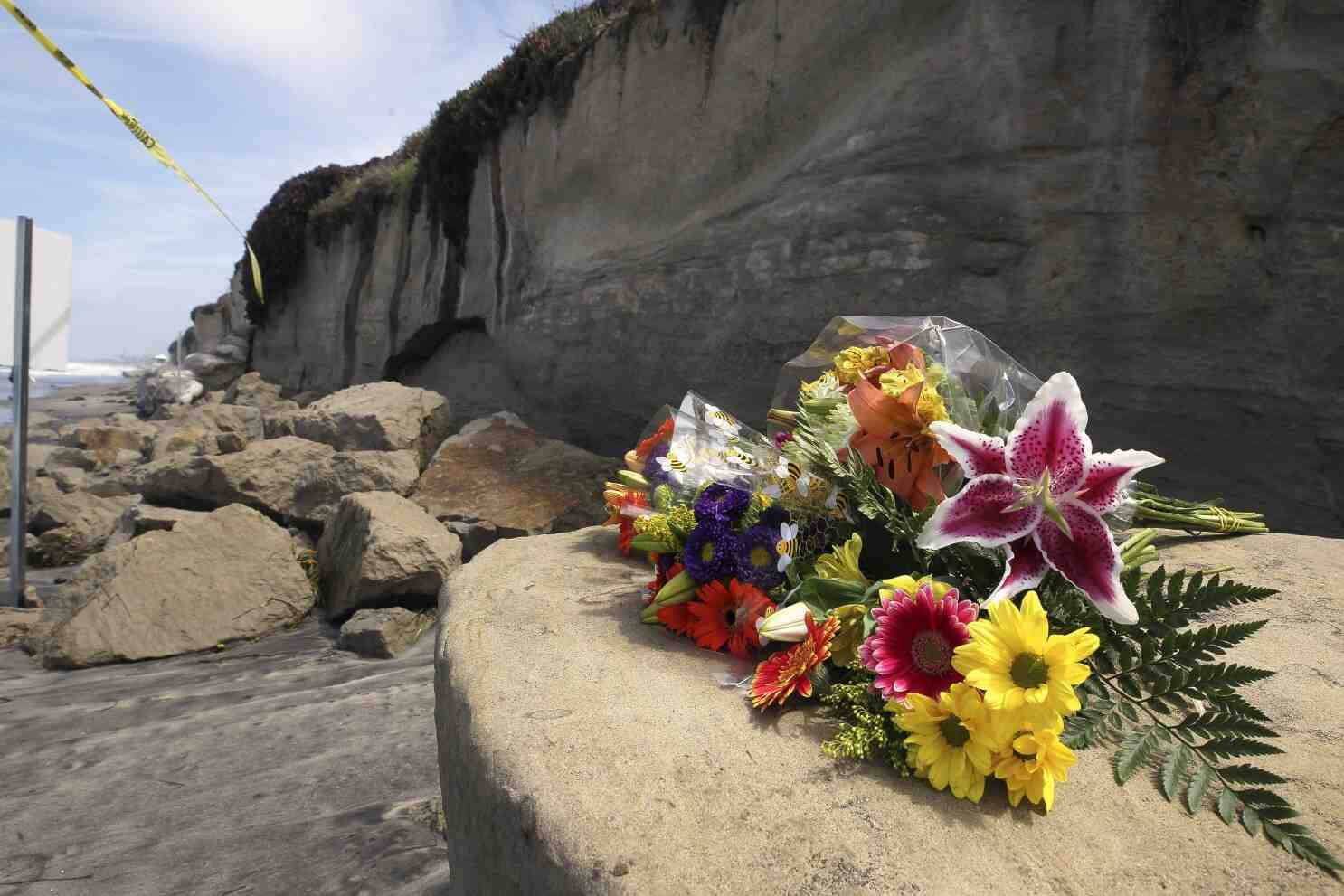 Brittany Danger | Art Love (@brittanyannedanger) â € ¢ Instagram photos and videos.