Three fires across Eddy County Tuesday kept fire departments in the northern and southern sections busy as a structure burned along with scores of acres in separate grass fires, said Joshua Mack, Eddy County fire service director. 
He said Carlsbad Fire Department assisted volunteer crews with a structure fire at in the 1900 block of West Quay Street around 11 a.m. in Carlsbad.
The fire was isolated to the structure and Mack said a grease fire on a kitchen stove ignited the blaze. 
Moments after the structure fire call, Eddy County Fire Service (ECFS) personnel and other volunteer departments were called to a brush fire near Brantley Lake State Park and around 11:30 a.m. crews were notified of another brush fire at Camp Washington Ranch, Mack said.
He said the Bureau of Land Management helped out with both grass fires and fire departments from Hobbs and Lake Arthur provided support in the southern and northern portions of Eddy County as crews were occupied. 
Fire crews left the scene at Camp Washington Ranch around 6 p.m. and at Brantley Lake around 8:30 p.m., Mack indicated. 
The acreage affected by the fires at both locations was not available at the time of publication. Mack said no cause was determined as both were still under investigation by state and federal agencies.
More:Queen VFD gets new $465K tanker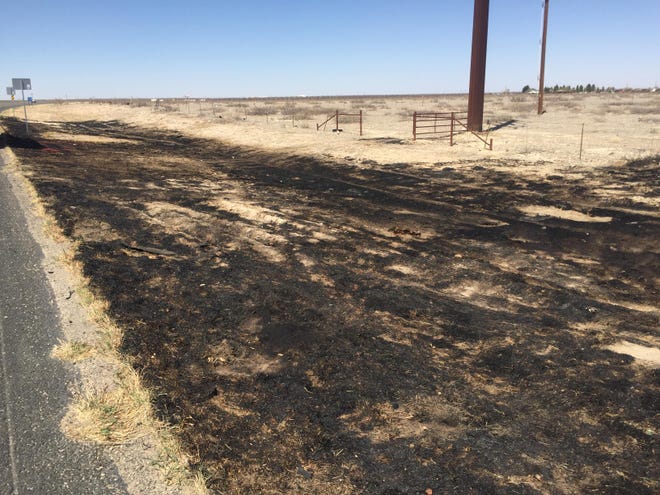 Scott Kleebauer, with the National Weather Service (NWS) in Midland, Texas, said a red flag warning was posted Tuesday for southeast New Mexico and west Texas.
NWS forecasted relative humidity levels as low as five percent and wind gusts of 60 mph were forecast for the mountains and 40 mph for the plains. Temperatures were forecast to be 10 to 15 degrees above normal.
"We put out that (red flag warning) so people know not to burn," Kleebauer said. "All it takes is for one mistake and a fire could grow out of control quickly."
More:County fire personnel worry about warm fall and winter seasons
He said the warning allowed weather service officials and firefighters plenty of time for preparation for grass fires, including the two in Eddy County.
Wendy Mason, wildfire prevention and communications officer with New Mexico's Energy, Minerals and Natural Resources Division (ENMRD) Forestry Division, said strong winds in New Mexico are a regular occurrence in the spring.
She winds and extreme drought conditions are the perfect set-up for wildfires.
"One small spark from equipment, campfires, dumped ashes, hot coals, or dragging tow chains from a trailer or RV could start a wildfire that can grow very rapidly in the dry conditions," she said.
"This is why New Mexicans and visitors to our state need to take precautions when spending time outdoors and follow any fire restrictions that might be in place at all times."
Mason said the Forestry Division is expecting a busy fire season due to the extreme drought and the department is well prepared for what may come this year.
"Firefighters have already fought nearly 90 wildfires since January 1 of this year totaling more than 2,200 acres. Most of those fires were human-caused," she said.
"While New Mexico has hundreds of firefighters at the ready, if we start to experience a high number of fires at the same time as surrounding states, we may be competing for the same resources when it comes to additional personnel and aircraft. So we must keep unwanted wildfires from starting."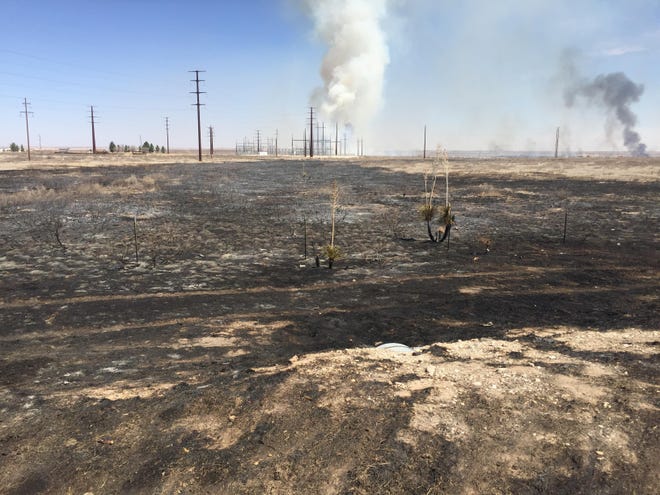 More:Pecos River conservation efforts focus on restoration, flora management
Mason said prevention of unplanned wildfires is crucial.
"We need everyone to take responsibility to prevent wildfires that can threaten lives and property and to ensure that resources are not spread too thin. There are simple ways that the public can help protect themselves, our communities and firefighters," she said.
Mason said don't burn debris, ditches, or fields on windy days. Monitor weather conditions at all times when you can burn and follow all local ordinances and restrictions. 
"Don't dump hot ashes on the ground," she said. "Put them in a metal container with a metal lid away from the outside of your home."
Mason added residents a need to protect themselves by creating defensible space around their homes and making sure they have a plan to escape with their family, pets, and livestock if wildfire comes to their community.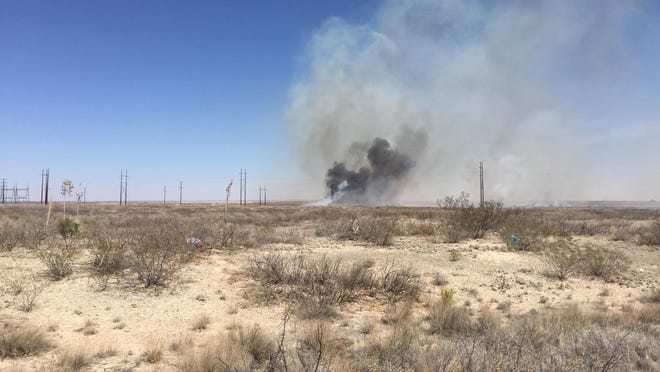 Mike Smith can be reached at 575-628-5546 or by email at MSmith@currentargus.com or @ArgusMichae on Twitter.