SOUTHERN CALIFORNIA — Patch has brought together fun, interesting, and fun events across Southern California — from the southernmost part of San Diego, through Orange and Riverside Counties, to the beaches and valleys of Los Angeles.
Whether you opt for an activity close to home or a mini day trip, see what's slated for this weekend from Saturday, April 30th to Sunday, May 1st.
Find out what's happening in Encinitaswith free, real-time updates from Patch.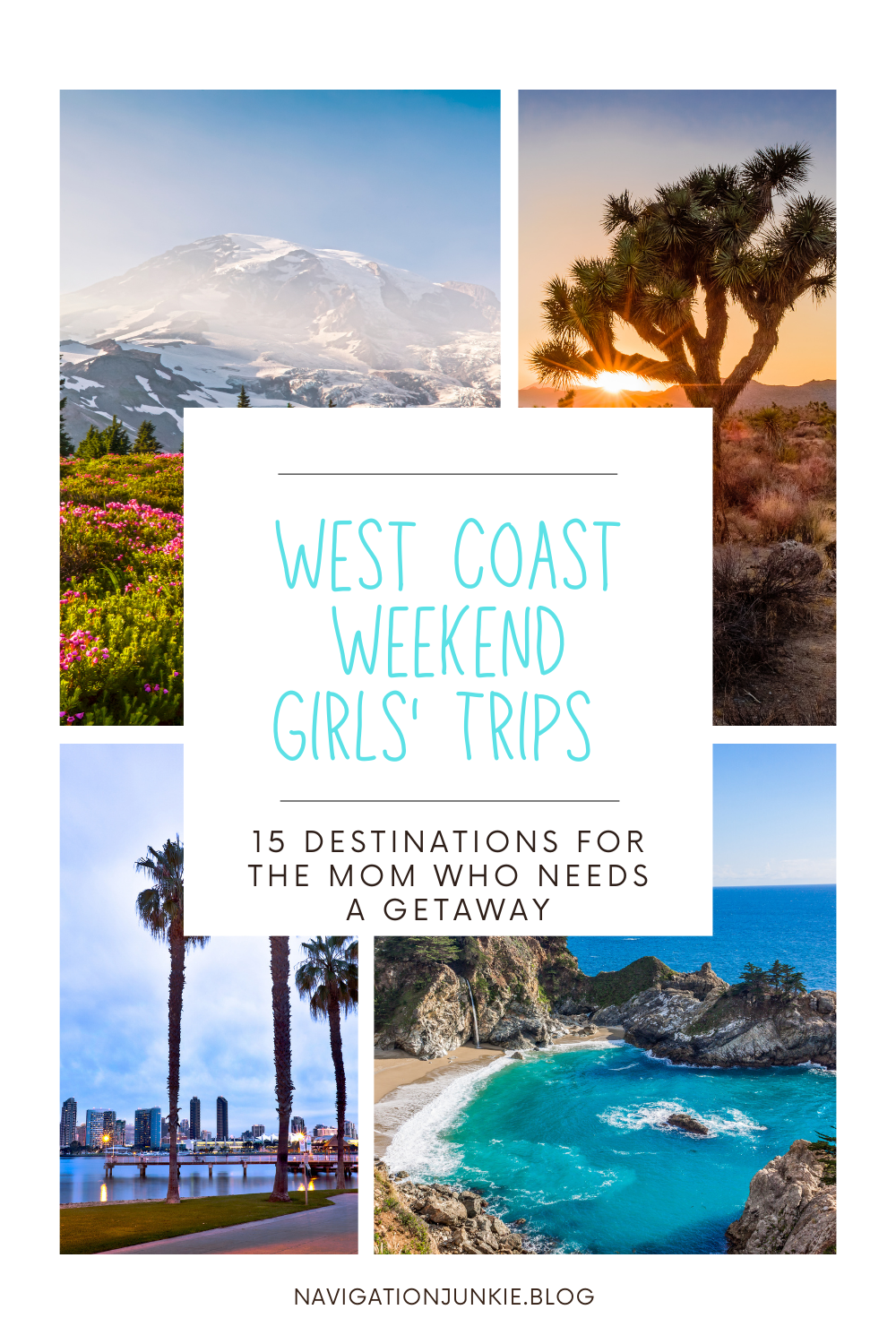 Check back with the event organizers to confirm dates, times and locations if activities have been updated since they were posted in the Patch.
Find out what's happening in Encinitaswith free, real-time updates from Patch.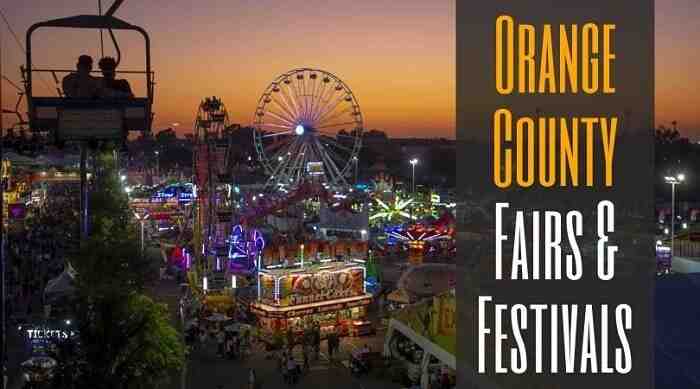 An Enchanted Fairy Hunting Adventure: Crestwood Hills Park, Los Angeles
A Sweet Day in LA: Sidecar Donuts and Coffee, Santa Monica
Earth Day at Kite Festival: Ascot Hills Park, Los Angeles
Eclectic Music Festival and Arts Tracking: Downtown South Pasadena
Friendship Buddies Comedy: Verdugo Bar, Los Angeles
Lights, Camera, Inclusion Gala: The Langham, Huntington, Pasadena, Pasadena
Live Music @ RUNWAY: Dylan Galvin: Runway Playa Vista, Playa Vista
Live Music @ RUNWAY: Joni Llamendo: Runway Playa Vista, Playa Vista
Metamorphosis Art Show: Elysian Heights Elementary Arts Magnet, Los Angeles
Pug Yoga and Adoption Event: HiDef Brewing Co, Los Angeles
Purple Stride Walk: Los Angeles Zoo, Los Angeles
"She Kills Monsters": Theater 360, Pasadena
Taste of Home Festival: Sunset Las Palmas Studios, Los Angeles
Tea Party and Paint: Kline Academy of Fine Art, Los Angeles
Bead Society Mother's Day Popup: Veterans Auditorium, Culver City
"The Pilot Who Crashed The Party": Odyssey Theatre, Los Angeles
The Final Mother's Day Event: Colectivo Arroyo, Pasadena
Very Special Arts Festival: Jerry Moss Plaza at The Music Center, Los Angeles
Amy Everhart Art Show and Live Painting Demonstration: Lahaina Galleries, Newport Beach
Anaheim Home, Garden and Tiny House Show: Anaheim Convention Center, Anaheim
Author Warren Easley: Book Carnival, Orange
Bolsa Chica Earth Day Festival: Bolsa Chica Conservancy, Huntington Beach
Community Garage Sale: La Paz Road and Los Caballos Court, Mission Viejo
Farm Walk for Childhood Cancer: Tanaka Farms, Irvine
Fit for the Cure: Nordstrom, Fashion Island, Newport Beach
Fullerton Faux Festival: Fullerton College Campus Theater and Box Office, Fullerton
Take a Summer Jump: Newport-Mesa Family YMCA, Newport Beach
Girls Rock the World: The Waterfront Beach Resort, Huntington Beach
Hawaiian Music and Crafts: Muckenthaler Cultural Center, Fullerton
Live Music on the Green: Kaitlyn Weathers: The Green, Bella Terra, Huntington Beach
National Superhero Celebration: Pretend City Children's Museum, Irvine
Seal Beach Classic Car Show: Main Street, Seal Beach
YMCA of OC Healthy Kids Day: Fullerton Family YMCA, Fullerton
Bunco in the Vines: Wilson Creek Winery, Temecula
Holocaust Memorial Day/March of Remembrance: Murrieta Mesa High School Performing Arts Center, Murrieta
Ice Princess Pancake Brunch Storytime: Cottage Tea Parties, Temecula
Karaoke: Mesquite Grill from Texas Lil, Temecula
La Quinta's 40th Anniversary Celebration: La Quinta Civic Center, La Quinta
New Exhibitions: Museum of Ancient Wonders, Cathedral City
Run Through The Vineyard: Maurice Car'rie Vineyard, Temecula
Trivia Night: HoBo's BBQ & Tavern, Temecula
Yoga with a Ranger: Santa Rosa and San Jacinto Mountains National Monument Visitor Center, Palm Desert
5K Any Way: The Mission Bay Beach Club, San Diego
Art demo with featured artist Diana Carey: PHES Gallery, Carlsbad
Belgian Waffle Tour: North City, San Marcos
Casbah Presents: Moonchild, Sofiya Abena Ballin, Austin Antoine: Music Box, San Diego
Dave Mason: Belly Up Tavern, Solana Beach
Día de los Niños: Veterans Park, Imperial Beach
Disney on Ice Presents Mickey and Friends: Pechanga Arena San Diego, San Diego
Family Fun Day: San Elijo Lagoon Nature Center, Encinitas
Fangaea Con: Scottish Rite Center of San Diego, San Diego
Flow of Flowers: Yoga in the Flower Fields: The Flower Fields, Carlsbad
Green Living Tour: Solana Center for Environmental Innovation, Encinitas
Hayes Carll: Belly Up Tavern, Solana Beach
International Mobile Film Festival San Diego: Marina Village Conference Center, San Diego
Mission Fed ArtWalk: Little Italy, San Diego
Oceana Community Spring Art Show and Sale: Oceana Clubhouse, Oceanside
Pixies and Plants: Emerald & Ivy Plant Boutique and Event Flowers, San Diego
Save the Food Festival: Kitchens for Good, San Diego
Spring Artisan Bazaar: The Lafayette Hotel, Swim Club & Bungalows, San Diego
Sunsets, The Morning Room, Sam Ritchie, The Fazes: Music Box, San Diego
Fly with La Costa: Omni La Costa Resort & Spa, Carlsbad
"The Lightning Thief: The Percy Jackson Musical": Teatro Casa del Prado, San Diego
Heading to Northern California? Then see:
Want to post your next neighborhood event on Patch? So do we! No matter how big or small it is, if it's local, it has a place on Patch's calendar.
Posting an event is as simple as 1, 2, 3. Here's how to do it:
You can post your event for free in a single Patch, or if you really want to get the community's attention, you can publicize your event for $1 per Patch per day. When an event is featured, it receives priority placement on the local calendar, as well as on the homepage, article pages, our daily newsletter, and our weekly calendar event newsletter.
The rules of replying:
Why are people leaving California?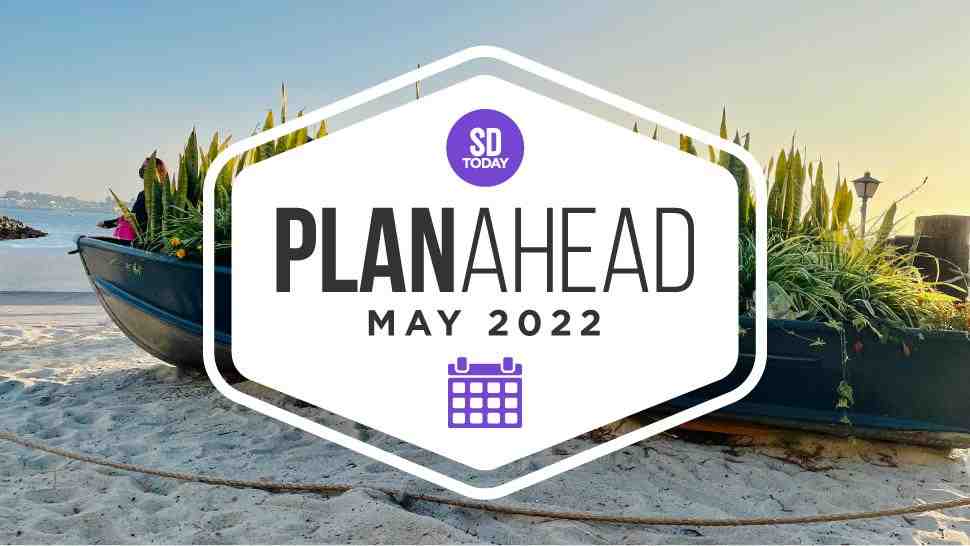 Why are so many people choosing to leave California? Several factors contribute to change decisions. The main factor is cost – it is much more expensive to live in California than elsewhere, and multitudes have decided that they cannot or do not want to pay the premium to live in this state.
What are the 5 reasons why people are leaving California? There are many reasons why even longtime California residents leave the state and migrate out of it, here are the main ones:
Increase in state taxes. …
Housing crisis. …
Political problems. …
Social and Economic Problems. …
Dirt. …
Insecurity. …
Devastating fires.
Where are Californians moving to?
According to Stacker's report, the majority of residents who moved from the nation's most populous state in 2019 moved to Texas — the second most populous state in the country. Approximately 82,235 Californians moved to Texas that year, Stacker reported.
Where are Californians moving to in 2021?
UTAH (ABC4) – It's no secret that Utah is growing, and many say Californians are to blame. According to data from the Kem C. Gardner Policy Institute at the University of Utah, our state recorded a population growth rate of 1.8% between 2020 and 2021, the highest since 2017.
Why is Beaumont CA growing?
This Riverside County town started to boom years ago when coastal real estate prices soared and people flocked east in search of affordable homes.
Is Beaumont a growing city? In fact, the 2020 census data shows that the city of Beaumont is one of the fastest growing cities in Riverside County. The population of Beaumont in 2010 was 36,877. In 2020, it rose to 53,036. That's a 44 percent increase.
What is the fastest growing city in Southern California?
Prohibition. Banning's population grew by 3.8% last year, making it the fastest growing city in California with a population of over 30,000, according to data from the California Department of Finance. Helping the city grow is an influx of affordable, newly built homes to Southern California.
What cities in California are losing population?
Los Angeles and San Francisco saw considerable population declines during the first year of the COVID-19 pandemic, new census data show, underscoring how California's housing crisis and other demographic forces are reshaping two of its largest cities.
What is the fastest shrinking city in California?
Among California's 100 largest cities, the fastest shrinking city is Inglewood, whose population has declined by 4.0% since the year 2000. Inglewood's peak population was 114,104 in the year 2003, and its current population of 108,151 represents a 5.2% decline from the peak.
Is Beaumont CA a good place to live?
Beaumont is a small suburb on the outskirts of Riverside. There aren't many job opportunities, but life is quite affordable and the commute isn't long. Beaumont is a growing suburb that is a safe place to raise a family. This city is definitely family-oriented, but lacks diversity.
Is it safe to live in Beaumont California?
Relative to California, Beaumont has a crime rate higher than 49% of the state's cities and towns of all sizes. However, compared to other communities of similar population size, Beaumont has a noticeably lower-than-average crime rate.
Is Beaumont CA high or low desert?
Beaumont reaches an average high of 35 °C (95 °F) during the summer and an average low of 3 °C (38 °F) during the winter. Due to its higher elevation, it is usually 5 to 10 degrees Fahrenheit cooler than its lower elevation neighboring cities such as Moreno Valley, Hemet, San Jacinto, and the Palm Springs desert area.
Why is Irvine growing so fast?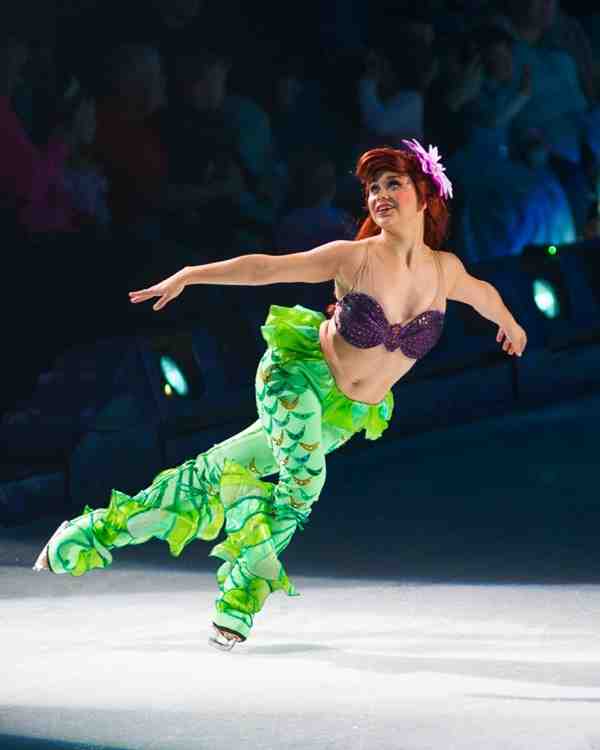 Mayor Farrah Khan credited the city's population growth to its reputation as a planned community with top-notch schools, open space, low crime, and diversity. Much of the growth was fueled by Asian-American residents and immigrants, estimated to make up more than 40% of the city.
Is Irvine a growing city? With a 2020 population of 304,408, it is the 14th largest city in California and the 65th largest city in the United States. Irvine is currently growing at a rate of 1.90% per year and its population has increased by 43.34% since the most recent census, which recorded a population of 212,375 in 2010.
Why is Irvine so popular?
Major media and tourism media rank Irvine as one of the best places to live in the United States, while the FBI has named it one of the safest cities in the country for the past 12 consecutive years. It's a family-friendly town full of bike paths and rows of pretty houses.
What is unique about Irvine?
Interesting Facts Missions, livestock herding and agriculture were once the main activities in the Irvine area. Irvine hosted the first National Scout Jamboree on the West Coast in 1953. Irvine is one of the largest planned urban communities in the country.
Why do people want to live in Irvine?
Pro: Living in Irvine is very safe In cities with a population of 250,000 or more, Irvine has the lowest violent crime rate per capita! (This is according to the FBI's Annual Uniform Crime Report, which is very accurate.) One reason is the excellent relationship between the police force and the community.
Why people are moving to Irvine CA?
Irvine is one of the safest cities in the country In addition to incredibly low crime rates, the city has installed smart roads that redirect and modulate traffic patterns by altering traffic light patterns. Fewer traffic jams = safer roads and happier drivers, and that's something everyone can look forward to.
Is Irvine CA a nice place to live?
Irvine is located in Orange County and is one of the best places to live in California. Living in Irvine gives residents a sense of suburban urban blending and most residents rent out their homes. In Irvine there are many restaurants, cafes and parks.
Why do people want to live in Irvine?
Pro: Living in Irvine is very safe In cities with a population of 250,000 or more, Irvine has the lowest violent crime rate per capita! (This is according to the FBI's Annual Uniform Crime Report, which is very accurate.) One reason is the excellent relationship between the police force and the community.
What state is losing the most population?
Here are the five states that lost the most people from July 2020 to July 21: 1. New York saw a numerical decline of 319,020. 2. California had a numerical decline of 261,902.
Which state is losing the most population in 2021? While the District of Columbia population shrank 2.8% between April 2020 (roughly the start of the pandemic) and July 2021, New York lost 1.8% of its population and Illinois, Hawaii and California completed the top five jurisdictions for population loss, Idaho was gaining 3.4%, while Utah…
Which states in the US are losing population?
2018-2019
2020-2021
New York
-80,967
New York
Louisiana
-6,165
Colombia District
Mississippi
-4,652
Michigan
Alaska
-3,021
New Jersey